The 100
The 100 Greatest Americans of the 20th Century

Tom Johnson (1854–1911)

Robert M. La Follette Sr. (1855–1925)
    Eugene Debs (1855–1926)
   Louis Brandeis (1856–1941)
       Clarence Darrow (1857–1938)
   Theodore Roosevelt (1858–1919)
   Florence Kelley (1859–1932)
   John Dewey (1859–1952)
  Victor Berger (1860–1929)
 Charlotte Perkins Gilman (1860–1935)
   Jane Addams (1860–1935)
 Lincoln Steffens (1866–1936)
   Hiram Johnson (1866–1945)
 W. E. B. Du Bois (1868–1963)
 William "Big Bill" Haywood (1869–1928)
  Alice Hamilton (1869–1970)
 Emma Goldman (1869–1940)
 Lewis Hine (1874–1940)
 Robert F. Wagner Sr. (1877–1953)
 Upton Sinclair (1878–1968)
   Albert Einstein (1879–1955)
  Margaret Sanger (1879–1966)
 John L. Lewis (1880–1969)
  Helen Keller (1880–1968)
  Frances Perkins (1880–1965)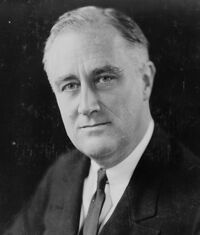 Franklin D. Roosevelt (1882–1945)
 Rose Schneiderman (1882–1972)
    Fiorello La Guardia (1882–1947)
   Roger Baldwin (1884–1981)
  Eleanor Roosevelt (1884–1962)
 Norman Thomas (1884–1968)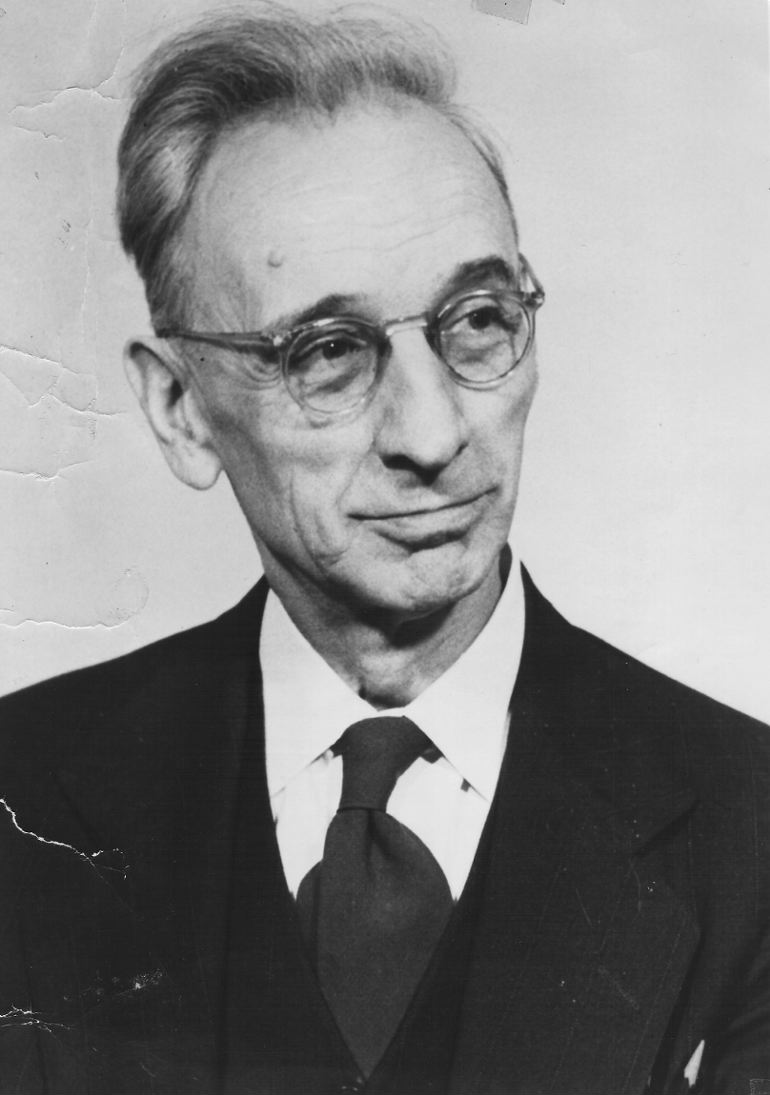 A. J. Muste (1885–1967)
  Alice Stokes Paul (1885–1977)
 Sidney Hillman (1887–1946)
 Henry Wallace (1888–1965)
  Asa Philip Randolph (1889–1979)
 Earl Warren (1891–1974)
  Floyd Olson (1891–1936)
 Dorothy Day (1897–1980)
 Paul Robeson (1898–1976)
 William O. Douglas (1898–1980)
  Harry Bridges (1901–1990)
 Langston Hughes (1902–1967)
  Vito Marcantonio (1902–1954)
  Virginia F. Durr (1903–1999)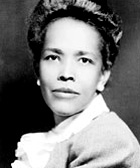 Ella Baker (1903–1986)
  Theodor Geisel (Dr. Seuss) (1904–1991)
  Myles Horton (1905–1990)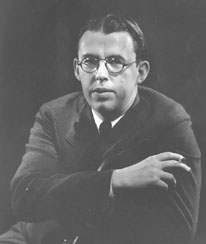 Carey McWilliams (1905–1980)
 William J. Brennan Jr. (1906–1997)
 Rabbi Abraham Joshua Heschel (1907–1972)
  Rachel Carson (1907–1964)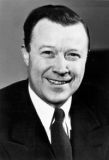 Walter Reuther (1907–1970)
  I. F. Stone (1907–1989)
 Thurgood Marshall (1908–1993)
 Lyndon B. Johnson (1908–1973)
 John Kenneth Galbraith (1908–2006)
  Saul Alinsky (1909–1972)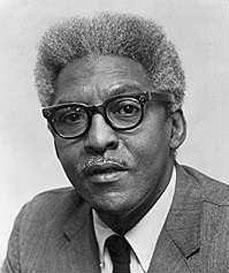 Bayard Rustin (1912–1987)
  Harry Hay (1912–2002)
 Studs Terkel (1912–2008)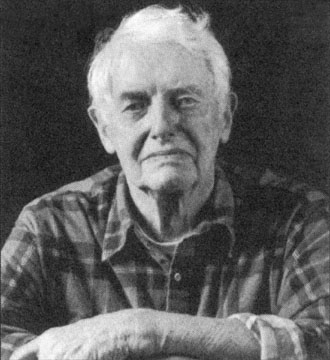 David Brower (1912–2000)
 Woody Guthrie (1912–1967)

  Arthur Miller (1915–2005)
 Jane Jacobs (1916–2006)
 C. Wright Mills (1916–1962)
 Barry Commoner (1917–)
 Fannie Lou Hamer (1917–1977)
 Jackie Robinson (1919–1972)
 Pete Seeger (1919–)
 Jerry Wurf (1919–1981)
  Bella Abzug (1920–1998)
  Betty Friedan (1921–2006)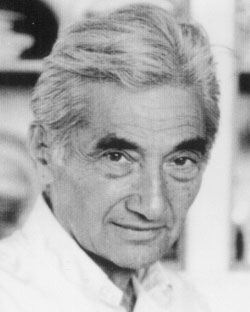 Howard Zinn (1922–2010)
See more about this GREAT.
"Howard Zinn was a historian, playwright, and activist. He wrote the classic A People's History of the United States, 'a brilliant and moving history of the American people from the point of view of those whose plight has been largely omitted from most histories."
 Rev. William Sloane Coffin (1924–2006)
  Malcolm X (1925–1965)
See more about this GREAT.
One great speaks about another…
"I always had a deep affection for Malcolm and felt that he had a great ability to put his finger on the existence and the root of the problem. He was an eloquent spokesman for his point of view and no one can honestly doubt that Malcolm had a great concern for the problems we face as a race."
— Dr. Martin Luther King, Jr. after the murder of Malcolm X
  Cesar Chavez (1927–1993)
See more about this GREAT.
From UNITED FOR HUMAN RIGHTS (UHR): "Mexican-American farmworker, labor leader and civil rights activist César Chávez brought about better conditions for agricultural workers."

  Michael Harrington (1928–1989)
  Rev. James Lawson (1928–)
  Noam Chomsky (1928–)
  Rev. Martin Luther King Jr. (1929–1968)
 Allard Lowenstein (1929–1980)
Harvey Milk (1930–1978)
Ted Kennedy (1932–2009)
Ralph Nader (1934–)
Gloria Steinem (1934–)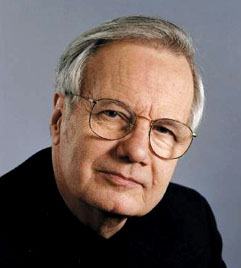 Bill Moyers (1934–)
Bob Moses (1935–)
    Tom Hayden (1939–)
See more about this GREAT.
In this interview from Brave New Films, Tom Hayden talks about creating social change as it happened in the 1960s and how it can happen today.
  John Lewis (1940–)
  Joan Baez (1941–)
  Bob Dylan (1941–)
  Barbara Ehrenreich (1941–)
 Jesse Jackson (1941–)
 Muhammad Ali (1942–)
See more about this GREAT.
MUHAMMAD ALI, the Legend: "He's still the most recognizable man on earth. And over forty years after he burst onto the scene as a gold-medal winner at the 1960 Rome Olympics, Muhammad Ali remains a magical figure, known and loved throughout the world. His success as a boxer is widely respected, but Ali's greatest triumph lies in his legacy as a champion, leader, humanitarian, and artist. His work both inside and outside the ring truly makes Muhammad Ali 'The Greatest of All Time.'"
 Billie Jean King (1943–)
See more about this GREAT.
From WORLD TEAM TENNIS: "As one of the 20th century's most respected and influential people, Billie Jean King has long been a champion for social change and equality. She created new inroads for both genders in and out of sports during her legendary career and she continues to make her mark today."
  Paul Wellstone (1944–2002)
 Bruce Springsteen (1949–)
 Michael Moore (1954–)
See more about this GREAT.
SICKO: "The words 'health care' and 'comedy' aren't usually found in the same sentence, but in Academy Award winning filmmaker Michael Moore's new movie 'SiCKO,' they go together hand in (rubber) glove."
FAHRENHEIT 9/11: "One of the most controversial and provocative films of the year, Fahrenheit 9/11 is Academy Award-winning filmmaker Michael Moore's searing examination of the Bush administration's actions in the wake of the tragic events of 9/11."
BOWLING FOR COLUMBINE: "An alternately humourous and horrifying film about the United States. It is a film about the state of the Union, about the violent soul of America. Why do 11,000 people die in America each year at the hands of gun violence? The talking heads yelling from every TV camera blame everything from Satan to video games. But are we that much different from many other countries? What sets us apart? How have we become both the master and victim of such enormous amounts of violence? This is not a film about gun control. It is a film about the fearful heart and soul of the United States, and the 280 million Americans lucky enough to have the right to a constitutionally protected Uzi."
 Tony Kushner (1956–)